Have the identities of two additional houseguests been revealed? It sure looks that way.
It all started when CBS posted an exclusive clip on the Big Brother Youtube account featuring the fourteen houseguests that have already been revealed to us. In the clip, the houseguests discuss their strategies and their personal strengths that they hope will help them in the game.
Watch the full video below:
However, the video has caused a big stir in the Big Brother fandom because of this screen capture taken from the very end of the video: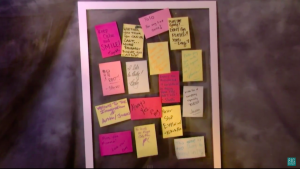 It's very hard to see, but if you count the post-its there is a total of sixteen. As we reported last week, we always expected there to ultimately be sixteen houseguests this season, even if CBS hadn't yet revealed all of them.
One sticky note was signed by someone named Jackie while another had no signature at all. However, it took only some investigating by @MissCleoBB on Twitter to find this piece of evidence:
Compare the JACKIE signatures: #BB17 post-it and the #AmazingRace Season 26 flag 🔎 pic.twitter.com/eoQ6z76ySF

— MissCleoBB (@MissCleoBB) June 22, 2015
By putting two and two together, everyone has figured out that the two additional houseguests this season will likely be Jackie Ibarra and her Amazing Race partner, Jeffrey Weldon.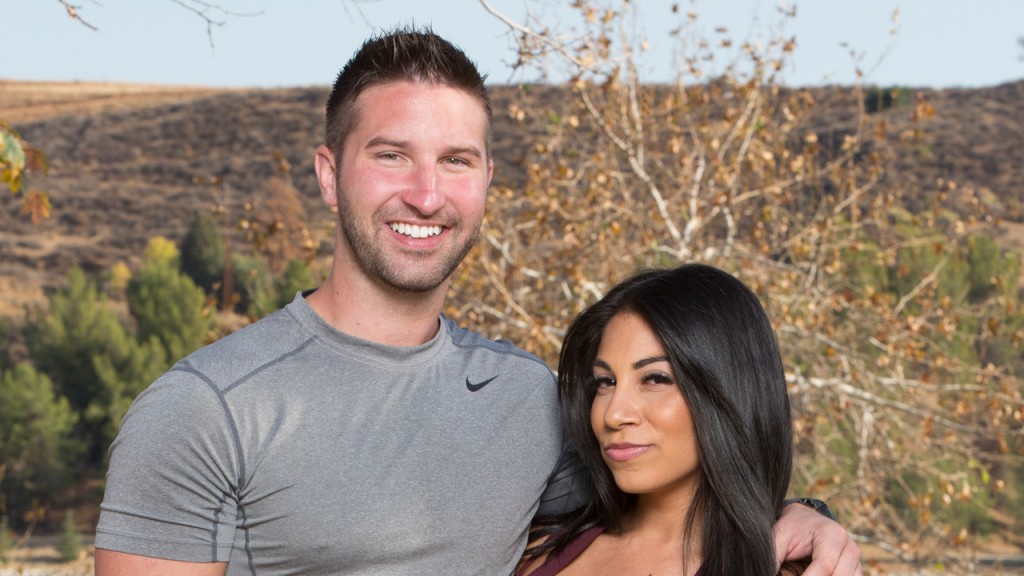 It's unclear how their inclusion in the cast will be revealed on premiere night or how it will affect the game. We do know that we will be getting special guests every week this season. We don't yet know if these two players might just be special guests or if they will remain on the season permanently.
What do you guys think of this casting twist? Do you love it or hate it? Let us know your thoughts in the comments below.
Have you gotten your live feeds yet? The season premiere of Big Brother 17 is TOMORROW! This year, the live feeds have been combined with CBS All Access. As a result, you can now watch the live feeds and have access to every single episode of Big Brother that has ever aired (as well as every episode of all of CBS's other shows).
You can try out CBS All Access for 1 week FREE of charge. After that, it's only $5.99 per month to have the live feeds for the entire summer! CLICK HERE to sign up!