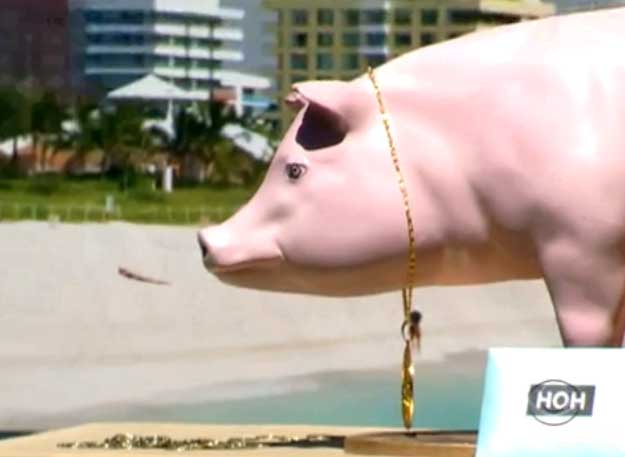 Only one more day until "Big Brother 19" premieres on CBS. To celebrate this new season, We Love Big Brother has a special treat for all you die-hard fans out there — a piece of "Big Brother" history.
During the "Big Brother 12" finale, yours truly was at the BB house to interview the finalists in the backyard and while waiting for them to start walking the press line, we may or may not have taken a small memento from that season — the bling necklace that was around the piggy bank's neck during the "Hide & Seek" luxury competition, which Britney ended up winning on day 63 in the house.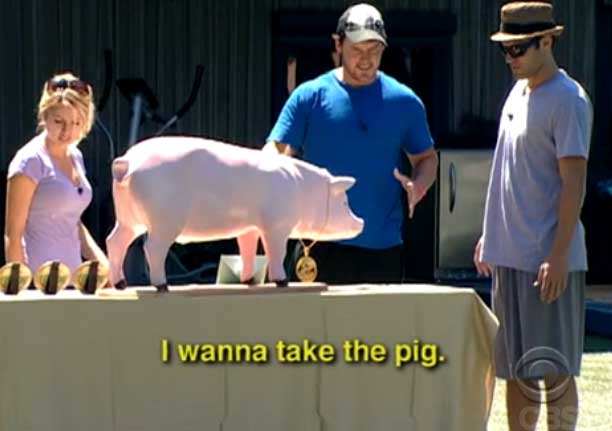 We feel you, Lane. But alas, we could not fit the pig into our purse. The necklace fit perfectly though. And make no mistake, it's not some cheap piece of plastic either. We were surprised and delighted to discover it's a metal necklace that actually has some heft to it.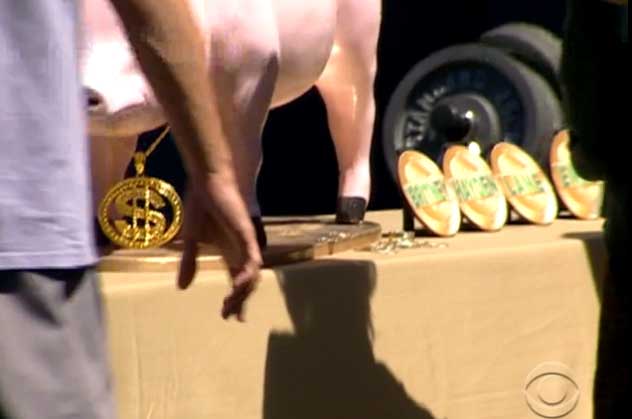 So, if you want to be entered for a chance to win this "Big Brother" bling, simply make sure you follow We Love Big Brother on Twitter and like us on Facebook. We'll draw out of those eligible in two weeks. Also, if you want to support We Love Big Brother, please sign up for your "Big Brother" live feed trial through our website's link.
"Big Brother 19" kicks off with a two-night premiere Wednesday, June 28 at 8 p.m. ET/PT and Thursday, June 29 at 9 p.m. ET/PT, followed by the first night of live feeds Thursday at 10 p.m. PT/1 a.m. ET on CBS All Access.