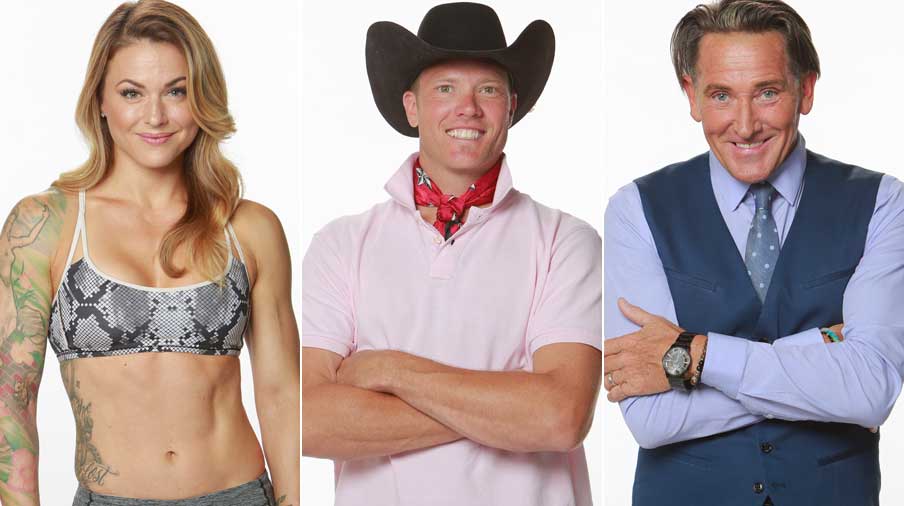 It's here, it's here, it's finally here! CBS has revealed the cast for "Big Brother" Season 19.
The first two things that jump out at us about this cast is that there are only 16 houseguests, which may mean there are two or four returning houseguests joining in the fun as well. Secondly, this group seems to skew a little older than most past seasons' casts. The average age is almost 30 — and even if you take out the one 56-year-old outlier, the average age is 28.
Will that make a difference in the house dynamic and the game play? Perhaps. Sometimes the young 'uns don't quite know what they've gotten themselves into, plus older players tend to be more familiar with early seasons. It's always nice to see hamsters who know who Dr. Will or Nakomis are.
Some fun facts about the cast:
Christmas Abbot was the first female in NASCAR Sprint Cup pit crew.
Two different houseguests brag in their bios about their Rubik's cube solving ability — Cameron Heard and Cody Nickson. That's… kind of weird.
Cody also claims to have never, ever, not once been offended in his entire life. Hmm.
Kevin Schlehuber, the token "old guy," has quite the resume. He was Mr. Massachusetts 1986, he won a hunk contest on the Geraldo Show and he was a dunk champion for the city of Boston in 1981. Amazing.
Raven Walton is the leader of an all-female ghost hunting group. Yes, really.
So with no further ado, meet your "Big Brother 19" houseguests. The show kicks off with a two-night premiere Wednesday, June 28 on CBS. To get all the live feed action (and to help support We Love Big Brother), sign up for the live feed free trial here.