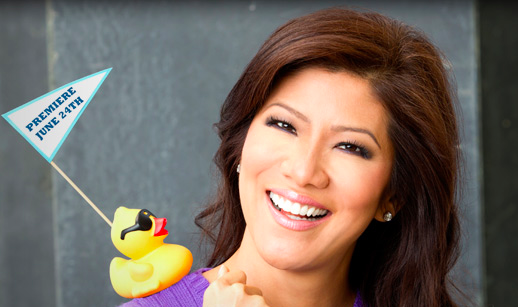 We're now just one week away from the premiere of Big Brother 17 and the pre-season news continues to pour in! Today, the first information about this season's twist was revealed and it's definitely going to shake up the game!
As reported by TV Line, this season will feature a new 'Takeover Twist.' The details are still pretty vague, but we now know that each week will feature a NEW twist that will effect the houseguests and the viewing audience — each twist will be revealed by special guests each week. We have no word on who those special guests will be. Some could be former houseguests and I would guess even some celebrities.
Executive Producer, Rich Meehan, had this to say about the upcoming season in an official statement: "This is going to be the biggest Big Brother ever! Surprise guests, twists every week all summer long and, of course, Zingbot!"
Except the first twist of the season to be revealed during the two-night season premiere on Wednesday, June 24th!
What do you guys think of this season's theme? Do you like the idea of having a new twist every week? Sound off in the comments below.
Have you gotten your live feeds yet? You can watch the very first video interviews with all of the new houseguests exclusively on CBS All Access! This year, the live feeds have been combined with CBS All Access. As a result, you can now watch the live feeds and have access to every single episode of Big Brother that has ever aired (as well as every episode of all of CBS's other shows).
You can try out CBS All Access for 1 week FREE of charge. After that, it's only $5.99 per month to have the live feeds for the entire summer! CLICK HERE to sign up!