Video: "Why put strangers in one house?"
Watch many more commercials here.
Related Articles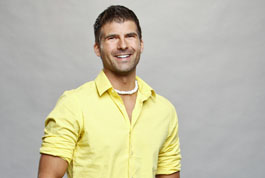 Meet Shane Meaney, one of the new houseguests from Big Brother 14. Shane is a 26 year old house flipper from Bennington, VT. […]

SPOILER ALERT: Continue reading to find out who the fifth Head of Household nominated for eviction this week. […]

BIG BROTHER, CBSs summer stalwart reality show, will return next summer with its 11th edition.