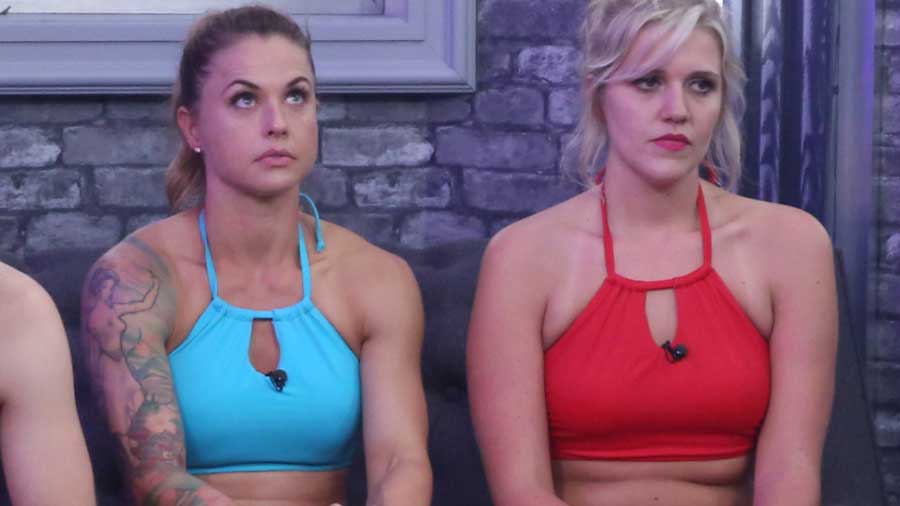 It's been a wild first week on "Big Brother 19," with first Head of Household Cody nominating… practically everyone, it seems like. But the final two people on the block are Christmas and Jillian. So who's going home?
RELATED: Get the 'Big Brother 19' live feeds now
As BB15 winner Andy Herren clearly demonstrates with this excellent tweet, the smart choice is getting Christmas out. But for us viewers, the better choice is Jillian. She's just so blah so far.
This is essentially what tonight's vote is. These #BB19 houseguests are dummies if they keep Christmas. pic.twitter.com/6ke02QXUL1

— Andy Herren (@AndyHerren) July 6, 2017
So maybe production planted a few seeds and the hamsters will keep the warrior around. But we aren't holding our collective breath. The real reason to tune in to Thursday's (July 6) episode is to see who wins the next Head of Household. Who would be the most interesting person? Alex? Christmas (if she doesn't get evicted)? We'll be here live-blogging all the action.
RELATED: Own a piece of 'Big Brother' history
All times Eastern.
9:08 p.m. — The Power of Veto meeting leaves the house in chaos. Cody's alliance doesn't know what to think and Christmas is super pissed about being on the block after feeling like she and Cody were good to go. Meanwhile, Josh continues to play some insane game that none of us can see or hear. Seriously, what is with that guy?
9:10 p.m. — Cody has no leg to stand on with Christmas. Basically what happened here is that Cody was so thrown off by not being able to go after Paul that he kind of panicked and just barfed all over himself. There were so many people he could have put up who aren't Christmas — Ramses, Josh, Jason, Kevin. It was a terrible move for his strategy.
9:14 p.m. — Cody and Jessica are the worst, can someone please target them next? They're so boring. Honestly, Mark and Elena might be more interesting than those two (or at least more fun).
9:22 p.m. — It would have been hilarious if Christmas had had to leave the game and Cody would have had to make yet another nomination. Not that it's cool if Christmas breaks her foot, but that would have been kind of amazing for Cody to put so many people on the block in one week.
9:38 p.m. — Whatever happens, Jillian loves everyone. And world peace!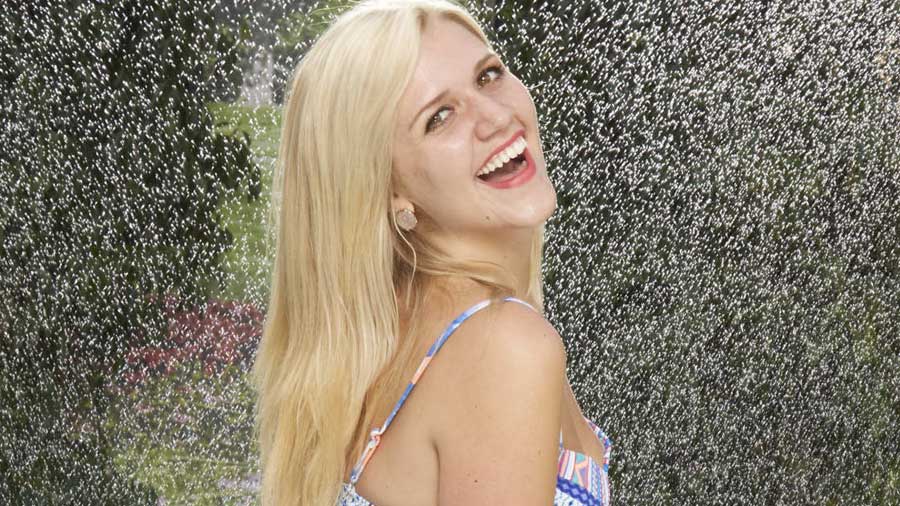 9:48 p.m. — By a vote of 8-4, Jillian has been voted out of the BB19 house. That's awesome for us, though a surprising move on the house's part.
9:50 p.m. — Jillian and Christmas go at it and Jessica shreds Christmas' face with her fake eyelashes. Seriously, those thing are like Venus Flytrap jaws. Terrifying. Also, hilariously, Jillian, Jessica and Cody were so sure it was going to be a tie vote. LOLZ.
9:57 p.m. — At least a Candy Crush-themed HOH comp makes some semblance of sense. Remember the "Gulliver's Travels"-themed "Survivor" competition? Good grief.
10:10 p.m. — No feeds yet. Watch the comp be over by the time they come back on. *eyeroll*
10:22 p.m. — The feeds are finally back. Let's see what we can find out.
10:25 p.m. — Well, at least the competition isn't over… in fact, it looks like maybe no one has found a ticket yet?
10:28 p.m. — Oh wait, they've been finding tickets and trying to roll their balls. It was hard to tell. But no one appears to have gotten close to winning.
10:34 p.m. — Paul seems to have the hot hand so far, he's closer than most. Christmas is hiding tickets for him in her bra so he can keep taking shots.
10:40 p.m. — And just like that, Paul is the new HOH. Cody and Jessica look less than pleased. Heh.
Stay tuned to We Love Big Brother for all the latest BB19 news — follow WLBB on Twitter and like us on Facebook to stay up to date. And don't forget to support our site by signing up for your "Big Brother" live feed trial through our website's link.