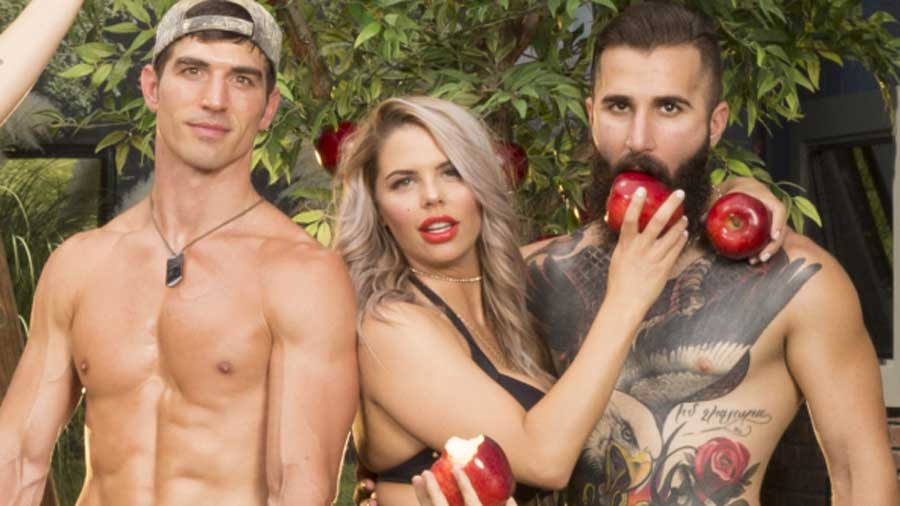 The "Big Brother 19" live feeds were, well, lively Thursday (July 6) after the Head of Household competition left everyone's fate in Paul's hands in week 2. He's gunning hard for Cody, so naturally Cody's snuggle bunny Jessica is just beside herself because she knows no one really likes her other than Cody.
Knowing they're the targets this week, Jessica freaked out a little after 11 p.m. PT on the "Big Brother 19" live feeds, crying that this isn't a game anymore and she's going to leave because it's all "personal attacks" now. It's always so funny when someone gets all butt-hurt when their plan doesn't work out and suddenly the game isn't "fair" and people are being "mean." Nobody is being any meaner to Jessica than she's been to anybody else and for sure nobody is personally attacking her. She's just having a little tantrum because her dead-behind-the-eyes hook-up is probably leaving the "Big Brother 19" this week.
RELATED: Own a piece of 'Big Brother' history
Of course, it's a long week before the next eviction and things can change on a dime. In fact, Paul's nominees changed several times over the course of the night. He started out wanting to put up Matt and Raven because they'll play hard for Power of Veto and when his side wins, Paul wants to backdoor Cody. But that makes Matt and Raven very nervous, as they rightly point out that if the plan doesn't come together, Paul's alliance will lose a member.
So Paul then toys with the idea of using Kevin as a pawn, but Kevin is having none of that. The old guy in the house has turned into one of the most fun-to-watch players, he's really getting a feel for the game now.
RELATED: Get the 'Big Brother 19' live feeds now
Finally Paul lands on nominating Alex and Josh, both of whom are in on the "backdoor Cody" plan so they won't be blindsided by being nominated. What's good for us viewers is putting Josh on the block. He continues to be super unstable, crying yet again last night about his game play, his parents, why the sky is blue. So hopefully he stays on the block right up until Thursday night for maximum drama.
Stay tuned to We Love Big Brother for all the latest "Big Brother 19" news — follow WLBB on Twitter and like us on Facebook to stay up to date. And don't forget to support our site by signing up for your "Big Brother" live feed trial through our website's link.